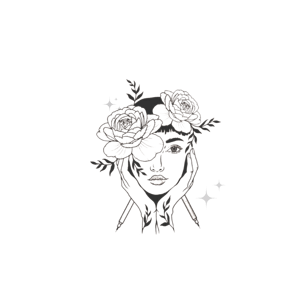 Little Black Book about Brows
Are you ready to take your microblading and nano-shading skills to the next level? Look no further than our transformative product, "Little Black Book about Brows." This comprehensive training program is designed to help you become a true expert in the field, allowing you to create stunning, natural-looking brows for your clients.
Unlock Your Full Potential: With "Little Black Book about Brows," you'll gain the knowledge and techniques needed to elevate your skills and stand out in the industry. Say goodbye to mediocre results and hello to flawless, long-lasting brows.

Learn from the Best: Our program is led by industry-leading specialists who have mastered the art of PMU brows. Benefit from their years of experience and expertise as they guide you through every step of the process.

Master Microblading and Nano-Shading: From creating precise hair strokes to achieving seamless shading- this program covers it all. You'll learn the latest techniques and tools to create brows that are tailored to each client's unique features.

Boost Your Confidence: As you gain mastery over PMU brows, your confidence as a professional will soar. Clients will trust in your abilities, leading to increased satisfaction and loyalty.

Expand Your Business: By offering top-notch PMU brow services, you'll attract a wider range of clients and increase your earning potential. Stand out from the competition and become the go-to expert in your area.
Don't miss out on the opportunity to transform your career with "The Little Book About Brows." Whether you're a beginner looking to start your journey or an experienced artist wanting to refine your skills, this program is your ticket to success. Join us today and unlock the secrets to creating beautiful, natural-looking brows that will leave your clients in awe.